After successful roles leading customer service teams and providing operational support for companies in finance, IT and construction, Holly Johnson found the type of culture she was seeking in CCA. "I like that the firm takes pride in delivering quality work to our clients and building a cohesive team of talented professionals," she says. "CCA cares about each person as an individual and provides opportunities to grow professionally and personally."
Holly handles the full gamut of responsibilities that keep CCA running smoothly day to day and that ensure the firm is moving forward on the right path long term. From working with senior leaders to develop and implement effective policies and procedures, to recruiting and onboarding the most talented professionals, to providing the project management support that keeps client engagements on track, Holly plays an integral role in ensuring CCA delivers on its mission of building and unlocking shareholder value. She also supports our marketing and IT initiatives and is responsible for our HR activities. 
With a strong passion for providing excellent customer service, Holly directs her energy, optimism, and dedication to making sure every CCA client has a personable experience—from the start of the engagement through its successful completion. She holds a B.S. in accounting from Morgan State University.
On the personal side… 
To say that Holly is a family-oriented person would be an understatement. Both she and her husband are one of 10 children, and that means "every family event is grand!" she says. With such a large clan, it's not surprising that when Holly isn't working, you'll find her spending time with her husband, their two daughters, and their extended families of siblings and spouses and parents-in-law.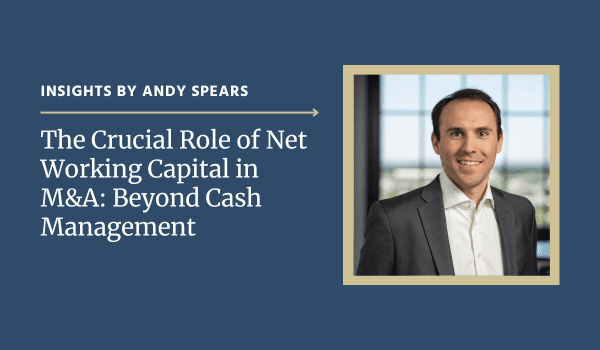 For many entrepreneurs, cash is king. Managing cash flow effectively can make or break a business. It ensures bills are paid on time, salaries are met, and opportunities can be seized. However, when it comes to M&A, cash alone does not tell the full story. In...
read more