Government Contracting & IT Businesses
Government contractors and IT companies face unique challenges when it comes to building value, creating growth, planning for succession, and selling the business. CCA knows this market well and has the industry-specific experience to guide your firm to a successful outcome, no matter what your goal.
Learn how we help government contractors and IT firms achieve their objectives.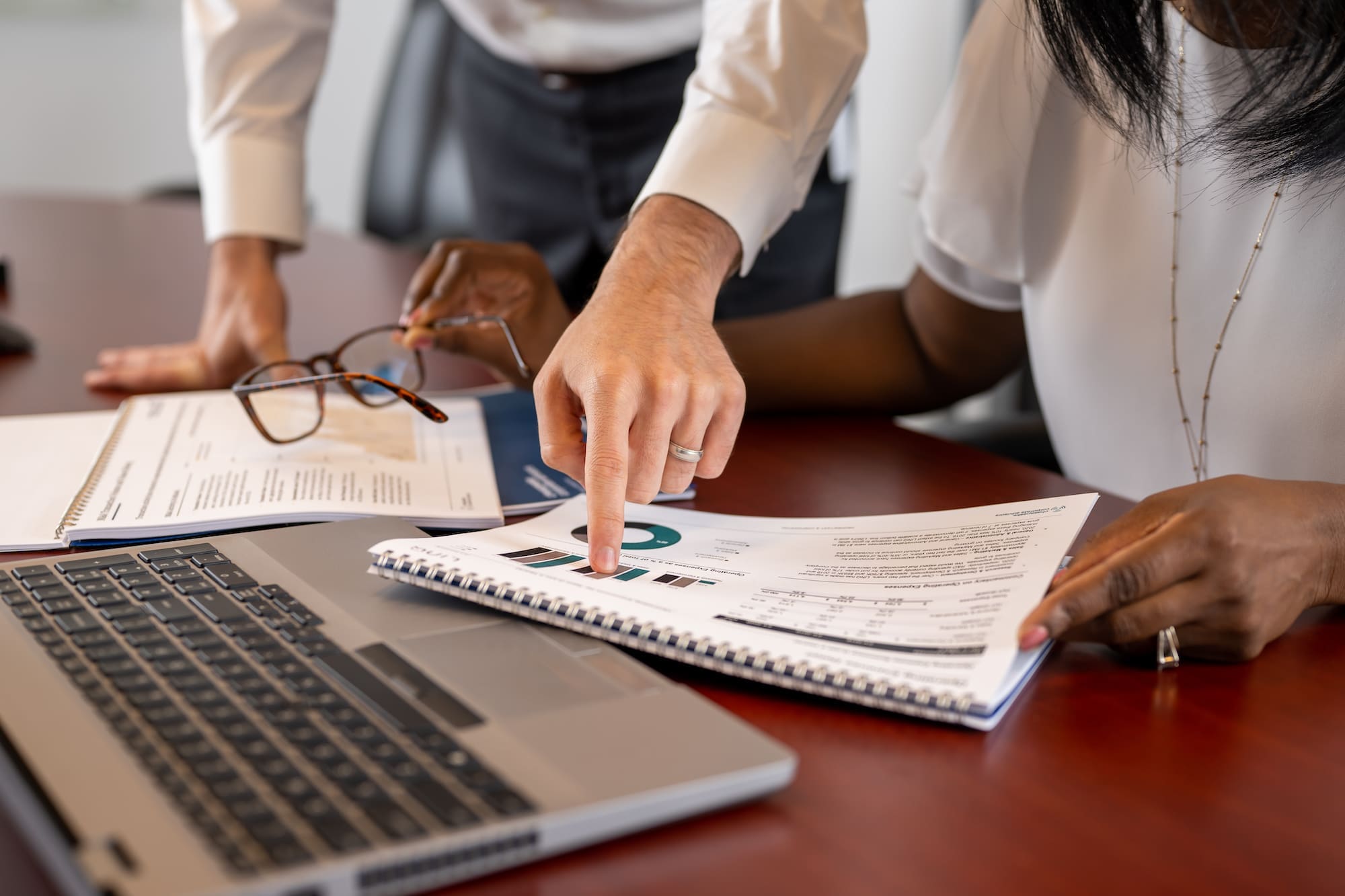 CCA has a proven track record of achieving successful outcomes for contractors that provide federal, state, or local government agencies with defense, cybersecurity, and other critical systems and services, as well as IT companies that offer software development, project or program management, support, training, or hardware/software installation services to private sector clients.
Government contractors turn to CCA for strategic advisory services that help them expand their scale and scope to compete for large, lucrative contracts or position themselves to eventually attract a buyer. And when it's time to sell, they rely on CCA's investment banking services to prepare them for the rigorous due diligence involved in selling a business in a highly regulated industry, with unique legal, compliance, and contractual issues.
IT firms depend on CCA for strategic advisory services that help them grow the business, attract top talent with fair-valued equity compensation offerings, and plan for an eventual exit or succession. And when IT firms are ready to sell, CCA's investment banking services help them navigate the due diligence process and maximize the sale price and terms for the best outcome.
Discover how CCA can support your business at every stage of your lifecycle.
We Help Firms at Every Stage
No matter where you are in your business lifecycle, tapping the experience and expertise of advisors who understand your industry is vital. The CCA team is well-versed in the government contracting and IT sectors and offers the services you need to navigate the complexities of growing or selling a business and achieve your business objectives.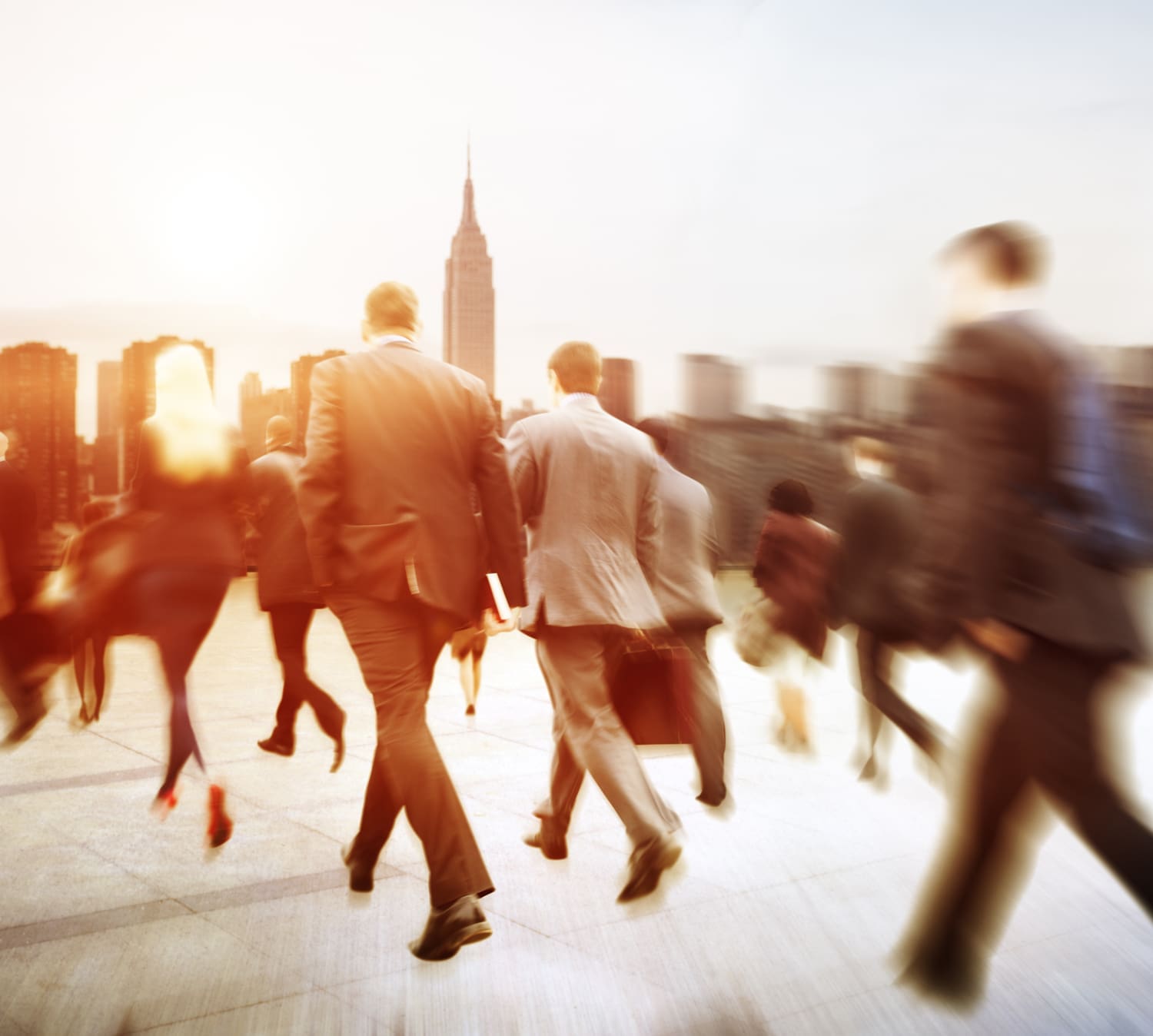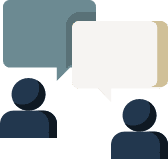 Corporate Advisory
When the owners of middle market government contracting and IT companies look to build shareholder value, employ strategies to scale or diversify, evaluate and capitalize on their growth opportunities, and determine the best exit or succession strategy, they turn to the CCA Corporate Advisory Team for expert help and strategic guidance.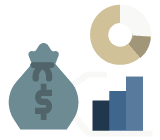 Investment Banking
We know what it takes to sell a government contracting and IT firm in a complex, fast-changing landscape. When it's time to take your company to market, our Investment Banking team provides the expertise, guidance, and proven processes to attract buyers, optimize your sale price and terms, and deliver the best outcome.
What Our Clients Say About CCA
"Chesapeake Corporate Advisors provided the sound guidance, wherewithal, and expertise every step of the way, from the very beginning as we were assessing the opportunity, all the way through to the final moments of the transaction. Their calming influence over what was an emotional, and at times, exhausting experience was critical, as was their willingness to step back and help ensure we were working on and making the right decision at the right time."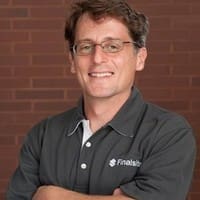 "Any business owner that has been through a merger knows how stressful that can be. Fortunately, though, Charlie was able to present ideas and options that both parties immediately found logical, fair, and understandable. What I had anticipated as potentially being the 'hard part' of the negotiations actually became the 'easy part' due to Charlie and Mike's experience, and their level-handed approach with all parties. I can't say enough good things about how CCA made this merger a positive start to a great opportunity for all of us!"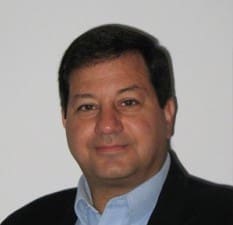 CCA has 15+ years' experience guiding hundreds of clients in making the most informed decisions about the future of their businesses. Our talented team of finance and business specialists have significant expertise in helping government contractors and IT firms determine their valuation, create growth, build value, and sell their businesses at the best combination of price and terms. Using our proprietary models, the CCA team helps you choose the best course of action to meet your goals.
Why Businesses Like Yours Work With CCA
collective transaction value
Schedule an initial call to learn how CCA can help you achieve your goals.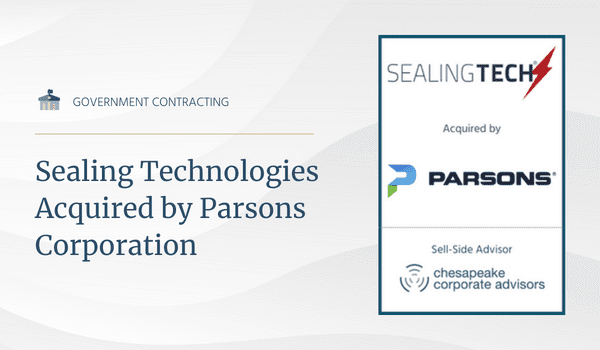 Chesapeake Corporate Advisors Serves as Exclusive Financial Advisor Baltimore, MD - September 13, 2023 - Chesapeake Corporate Advisors ("CCA") is pleased to announce it has served as the exclusive financial advisor to Sealing Technologies, Inc. ("SealingTech"...
read more