Katie Kieran's success in sourcing business opportunities and closing over $1 billion in transactions made her a strong fit for CCA. And the firm soon proved the right home for her. "I value that CCA performs high-quality advisory work to help business owners succeed, by a staff that's intelligent, committed, and good-natured," she says.
Katie has advised many middle market business owners on how to create value and optimize the outcome when they're ready to sell, drawing on her strong analytical, strategic, and financial modeling skills. As a former entrepreneur, she understands the challenges business owners face in growing a company and she uses that first-hand experience to help them achieve their goals. Throughout her career, clients have valued her thoughtful approach, ability to partner effectively with executives and their teams, and the determination it takes to achieve strong results, no matter the obstacles.
As a VP in our investment banking practice, Katie supports CCA clients through M&A transactions, helps them conduct thorough due diligence, and prepares financial models to guide their decision making. Certified as a Financial Modeling and Valuation Analyst, Katie graduated cum laude from The Carroll School of Management of Boston College with a Bachelor of Science in Business Administration with a double major in Mathematics. Katie earned a Master of Business Administration with Honors from The Wharton School of the University of Pennsylvania.
On the personal side… 
Katie was a Division I runner at Boston College and still likes to run in her spare time. She offered her time and talents as a volunteer for various organizations, focusing on fundraising, hospitality, student ministry, and events management. A frequent beach-vacationer, Katie especially enjoys Siesta Key, Florida, ranked the #1 beach in the U.S.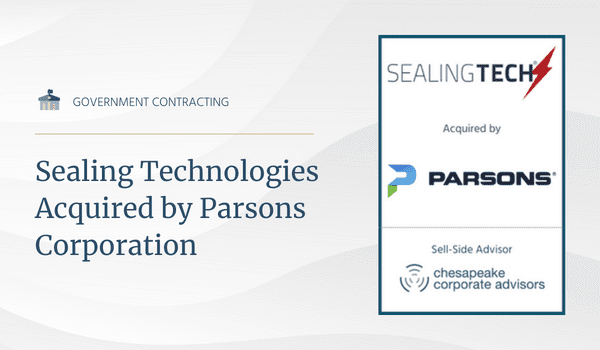 Chesapeake Corporate Advisors Serves as Exclusive Financial Advisor Baltimore, MD - September 13, 2023 - Chesapeake Corporate Advisors ("CCA") is pleased to announce it has served as the exclusive financial advisor to Sealing Technologies, Inc. ("SealingTech"...
read more