After completing internships at a private equity firm, a software development firm, and an investment banking firm, Miles Gally decided that Chesapeake Corporate Advisors was the right place to begin his post-college career. "CCA is the kind of company where your colleagues are always looking to help, and that fosters a great team environment," he says.  
As an investment banking analyst, Miles supports our senior-level investment banking staff in preparing the financial projections and business valuations that are essential to a successful deal execution and a strong outcome, drawing on his financial modeling skills. He also helps prepare the investment memoranda and presentation and marketing materials that the team uses in taking a client's business to market effectively.  
Miles' curious nature, resourcefulness, and ability to get the job done, no matter the obstacles, serve him well in his role and make him a valued member of the investment banking team at CCA. He holds a B.A. in business administration from The George Washington University, with a finance concentration. 
On the personal side:
A native of Rockville, Maryland, Miles played Division I basketball for three years at George Washington.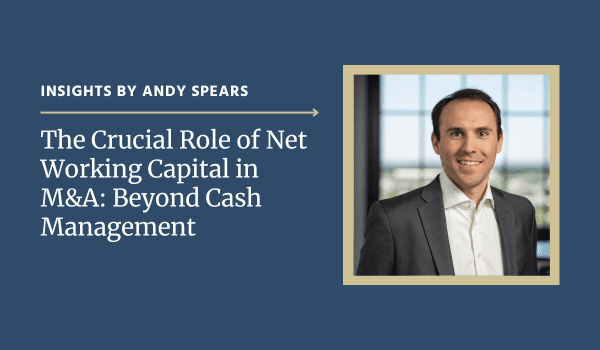 For many entrepreneurs, cash is king. Managing cash flow effectively can make or break a business. It ensures bills are paid on time, salaries are met, and opportunities can be seized. However, when it comes to M&A, cash alone does not tell the full story. In...
read more