2022 was a strong year for CCA, following a record-breaking 2021. We successfully advised five clients on liquidity events last year, and despite headwinds and whispers of recession, look forward to an equally successful year in 2023.
In the video below, CCA Managing Partner, Charlie Maskell, Director, Tim Brasel, and Managing Director, Mike Zuidema break down the CCA team, investment banking, and corporate advisory highlights from 2022. 



CCA'S investment banking team successfully completed five deal transactions across healthcare, engineering, and a variety of other industries.



New Defense & Government Updates Just Released
CCA released the Q4 Government Contracting & Defense Industry Update, guiding readers through key themes and perspectives, market segment news, M&A activity, and more for the GovCon industry.
Want to get on the list to receive the Defense & Government Updates?


Sharing Knowledge in I95 Business Magazine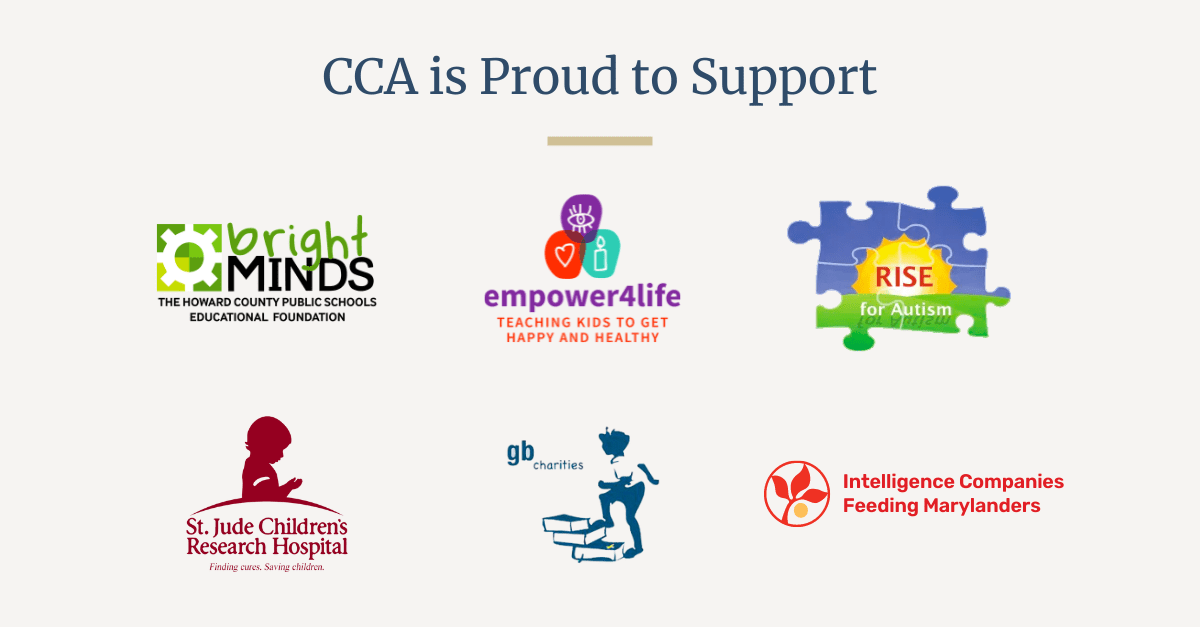 The team at CCA is proud to have supported all of these wonderful organizations this year! As local residents of the Baltimore and surrounding areas in Maryland, our team of advisors and staff are all very active in the community, serving on boards, volunteering, and giving back by donating our time and resources.