We are excited to share CCA's outlook on the first half of 2022. This year is off to a fantastic start for the team at CCA. Our investment banking team closed three sell-side transactions and has five deals in the market so far in 2022. Our Corporate Advisory practice has also been robust, working with 75 companies already this year!
Learn more about the status of M&A in CCA's Mid-Year Update Video with Charlie Maskell:

CCA is pleased to welcome our newest team members.


CCA's investment banking team completed three deal transactions across a variety of industries so far in 2022.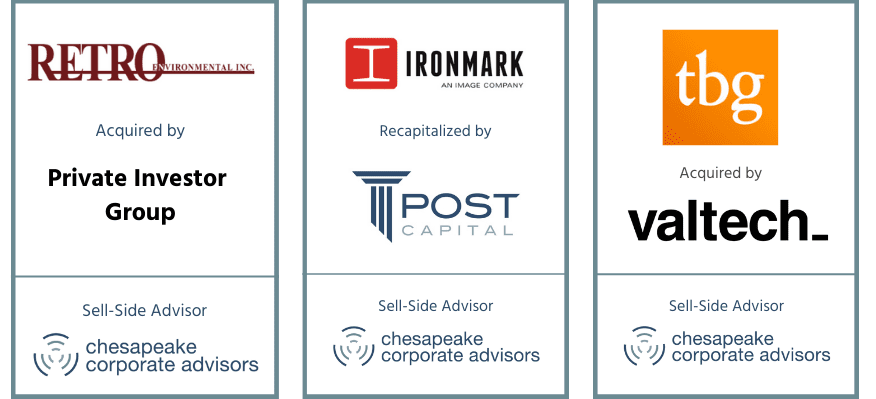 New Defense & Government Updates Just Released
Last week, CCA released the Q2 Government Contracting & Defense Industry Update, guiding readers through key themes and perspectives, market segment news, M&A activity, and more for the GovCon industry.
Want to get on the list to receive the Defense & Government Updates or the Quarterly Engineering Update (coming soon)?

Private Equity Insights from CCA

Sharing Knowledge in I95 Business Magazine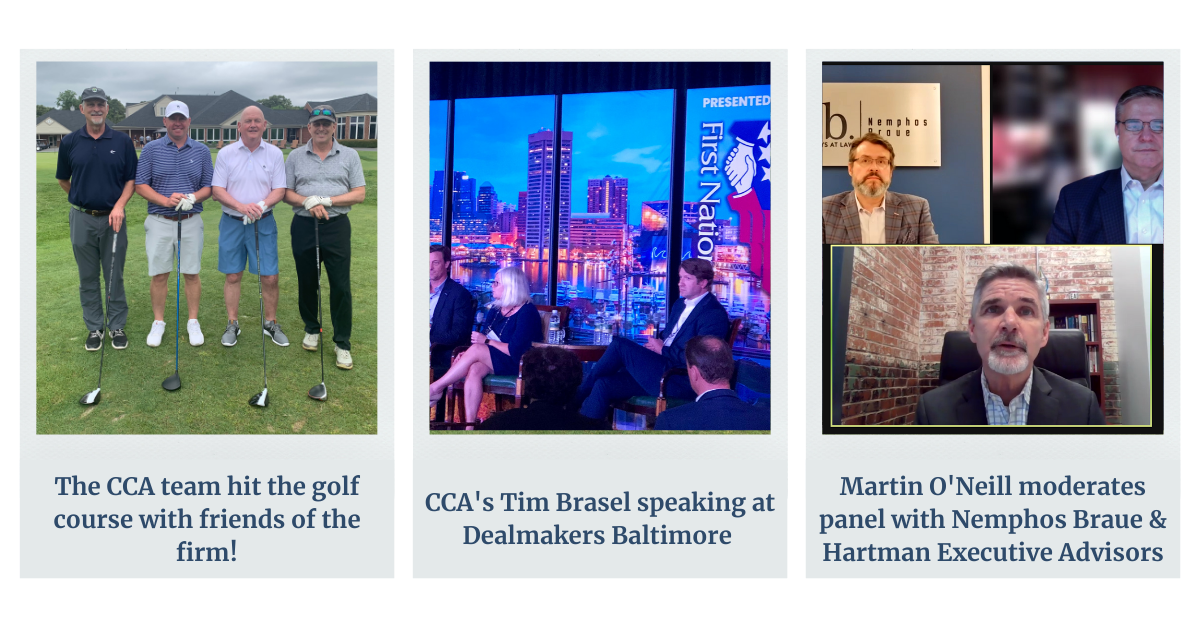 Stay Updated with Chesapeake Corporate Advisors